Free Shipping on orders of $150.00 or more!
(applies to Ground Rate shipments only)
Limited products available for shipping. Visit one of our Dallas/Ft. Worth area stores for a larger product selection.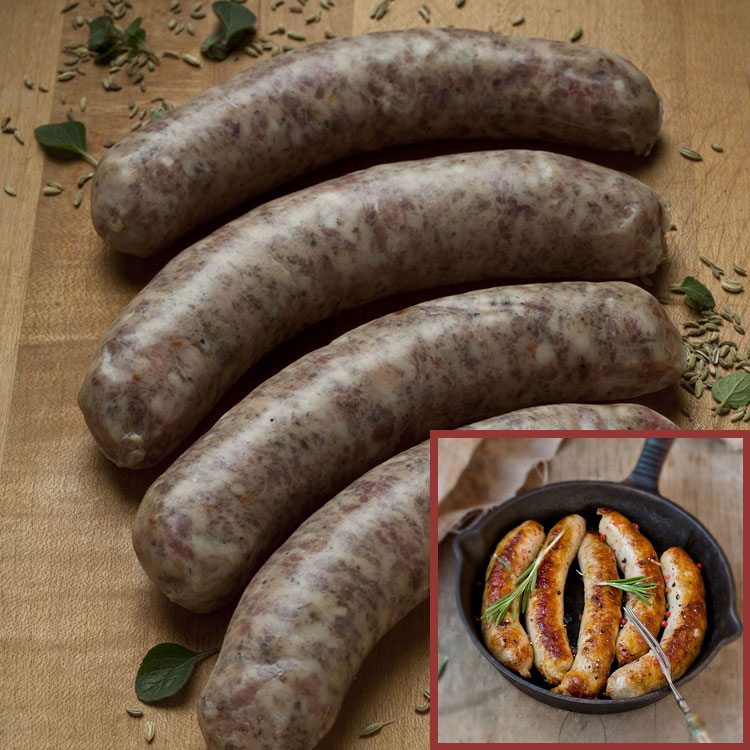 PORK ITALIAN SAUSAGE
Fennel and Mediterranean Oregano make this sausage "Italian". We use these fresh spices and more to make a simply delicious sausage with each pork cutting. Spices, Herbs and our Pasture Raised Pork Only! No fillers, MSG or any other questionable ingredient.
Finally sausage that is Healthy!
Available in Links (with a natural pork casing) or or Bulk 1 lb package (no casing)
---
Vacuum Seal Packaged for extended Chilled or Frozen Storage.
Ingredients: Our Pasture Raised Pork, Oregano, Fennel Seed, Garlic, Black Pepper, Red Pepper Flakes, Kosher Salt.
Italian Link Sausage - 4 CT Dinner Links/Pkg (1.25 lbs per package)
Italian Bulk Sausage - 1 LB ea