Free Shipping on orders of $150.00 or more!
(applies to Ground Rate shipments only)
Limited products available for shipping. Visit one of our Dallas/Ft. Worth area stores for a larger product selection.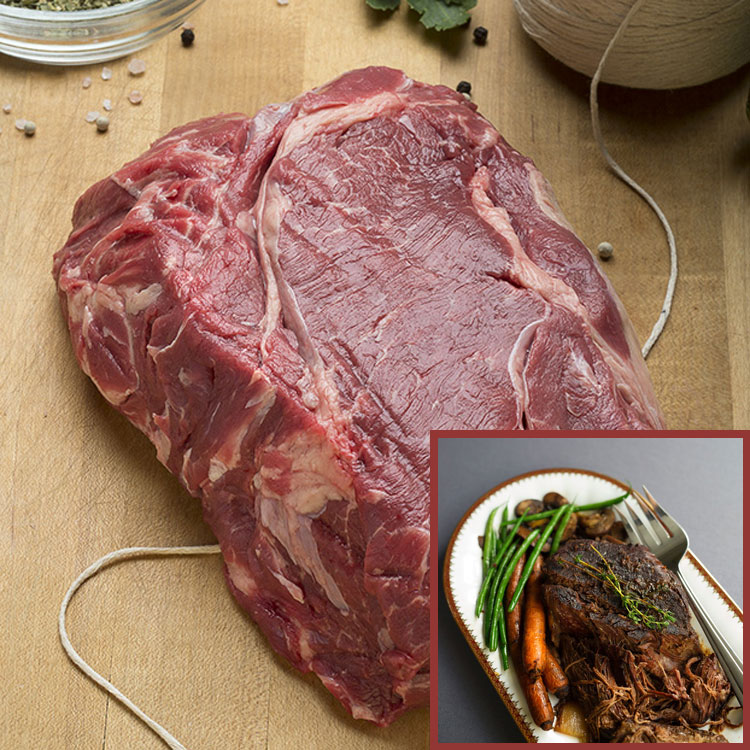 CHUCK ROAST
The Chuck Roast is a classic braising roast. With just the right amount of meat, fat and connective tissue – S-L-O-W, Moist cooking melts them all together and magically turns this roast juicy, tender and ultra flavorful.
EASY to prepare - the oven does most of the work. This roast serves 4-6 and makes GREAT leftovers.
Making BBQ Beef Sandwiches - USE the Chuck Roast! Use the meat juices from braising the roast as the base for your BBQ sauce. Chop and mix.
---
Vacuum Seal Packaged.
Weight - 2 LB ea