Free Shipping on orders of $150.00 or more!
(applies to Ground Rate shipments only)
Limited products available for shipping. Visit one of our Dallas/Ft. Worth area stores for a larger product selection.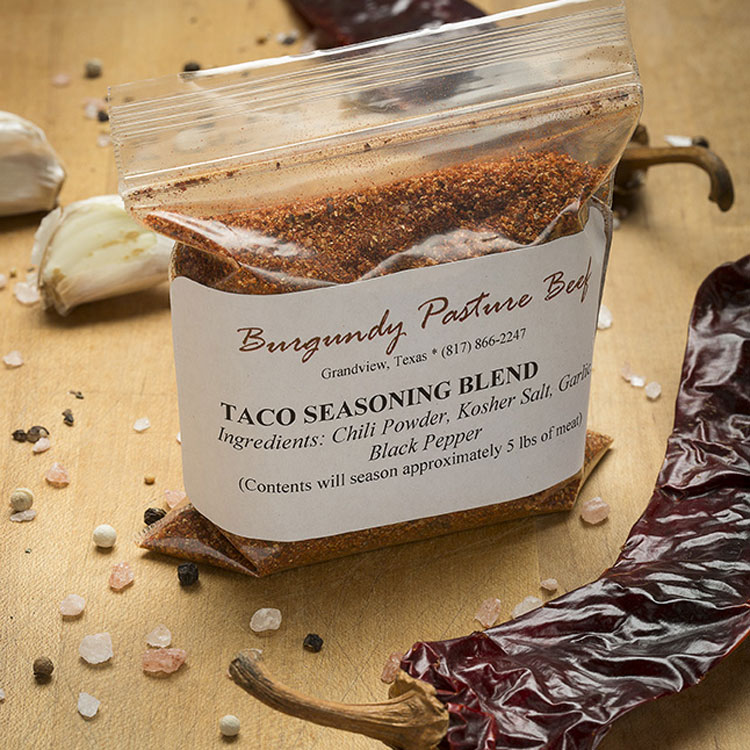 Taco Seasoning Blend
Taco Seasoning Blend - Available only with meat order
---
Taco Seasoning Blend is a great spice mix to have on hand for all meats. No additives or fillers like typical ready-made spice blends…Just spice. Each packet will season approximately 5 lbs of meat. Wt 3.5 oz
Includes easy instructions for making a great taco meat.
Ingredients: Chili Powder, Coarse Kosher Salt, Garlic, Black Pepper.