Free Shipping on orders of $150.00 or more!
(applies to Ground Rate shipments only)
Limited products available for shipping. Visit one of our Dallas/Ft. Worth area stores for a larger product selection.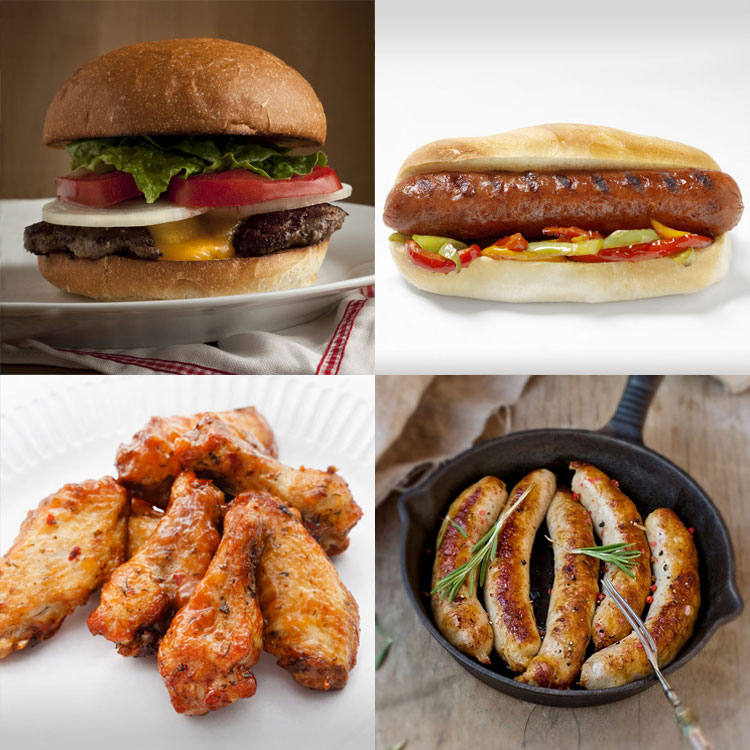 Mixed Cut Griller Package
"Best Burger" Ground Beef Patties, Beef Frankfurters, Italian Pork Link Sausage, Bratwurst Pork Link Sausage & Chicken Wings
62.99
---
A good variety of our Grass Fed Beef, Pasture Raised Pork, & Pasture Raised Chicken - Great for the grill or easy in the kitchen.
This selection includes:
1 Package "Best Burger" Ground Beef Patties (4 – 1/3 lb Patties/package)
Approximately 80/20 and the best for a great burger.
1 Package Beef Frankfurters (4 – Links/package)
No Nitrates, No MSG, just meat and spice!
1 Package - Italian Pork Link Sausage (4 dinner links)
1 Package - Bratwurst Pork Link Sausage (4 dinner links)
1 Package - 20 ct Chicken Wings