Free Shipping on orders of $150.00 or more!
(applies to Ground Rate shipments only)
Limited products available for shipping. Visit one of our Dallas/Ft. Worth area stores for a larger product selection.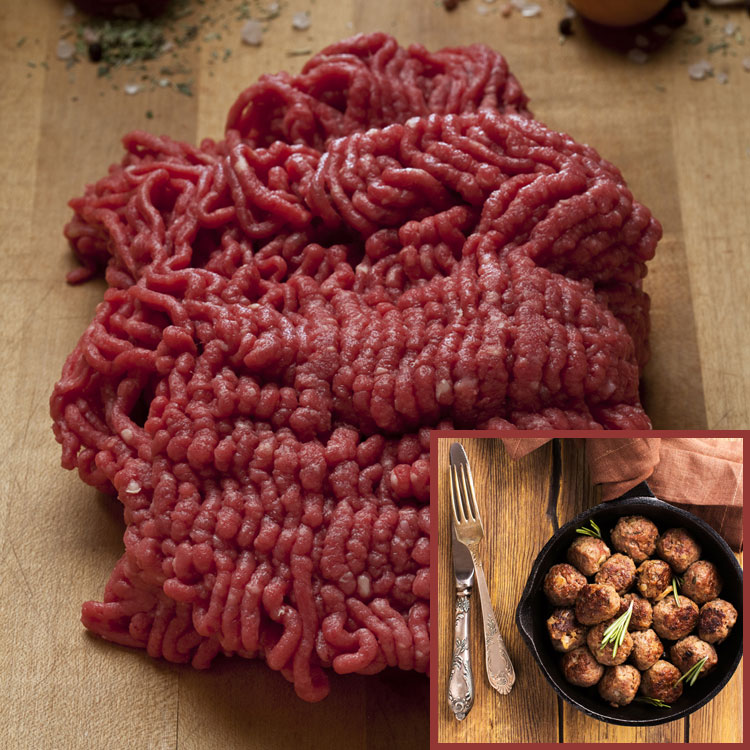 "Leaner" GROUND ROUND
For those that prefer a leaner ground beef - Ground Round is JUST from the round - a naturally leaner cut. Approximately 90/10 in beef to fat ratio.
Our round is fresh ground with each cutting at our market in Grandview, TX – ensuring its quality. Delicious and healthy.
Select our 30 ct VALUE Package - get free shipping and save $27.71 (savings over the each price)
---
Vacuum Seal Packaged for extended frozen or chilled storage. Packages 1 lb Each.