Free Shipping on orders of $150.00 or more!
(applies to Ground Rate shipments only)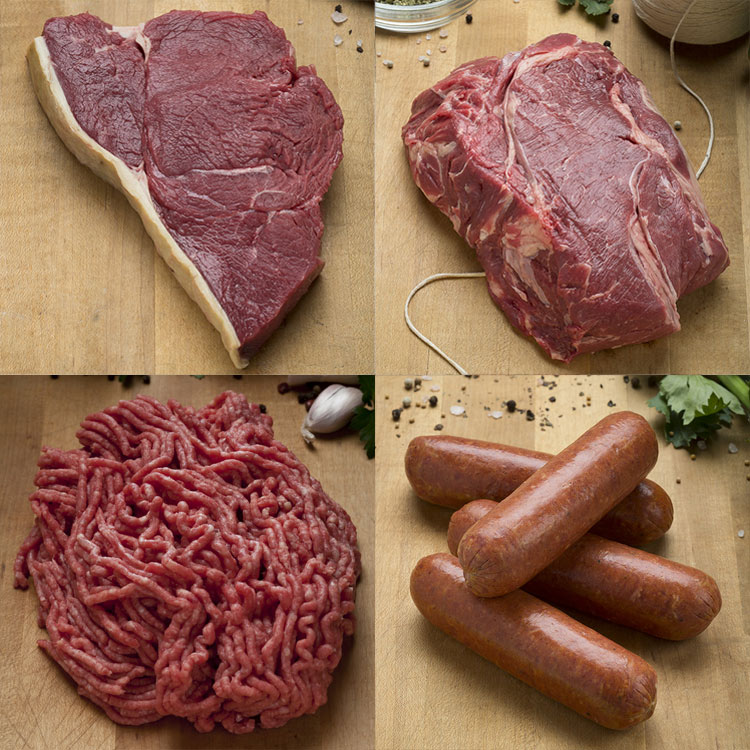 Beef Variety Cut Package
New York Strip Steak, Boneless Chuck Roast, Top Sirloin Steak Kabobs, Beef Frankfurter Hot Links & "Best Burger" Ground Beef Package
110.99
---
A Great way to enjoy a varied selection of our Grass Fed Beef. This package includes Premium Steak, the classic flavorful Chuck Roast and the more casual delicious Ground Beef and Frankfurters. A nice gift to introduce others to pasture raised meats. A total of 9 lbs of cuts – all vacuum seal packaged for extended storage.
Package Contains:
2 - 10 oz New York Strip Steaks
1 - Pkg Top Sirloin Steak Kabobs (1 lb)
1 - Boneless Chuck Roast (2 lb)
4 - "Best Burger" Ground Beef
(1 lb Packages)
4 - Beef Frankfurter Hot Links (1 – 4 count package)