Free Shipping on orders of $150.00 or more!
(applies to Ground Rate shipments only)
Limited products available for shipping. Visit one of our Dallas/Ft. Worth area stores for a larger product selection.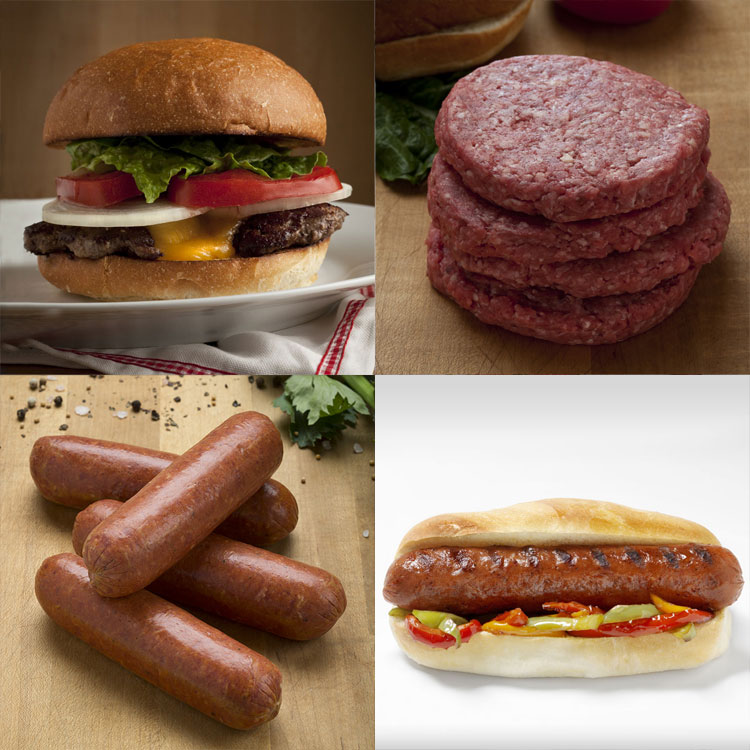 BEEF BURGERS & FRANKS PACKAGE
Wholesome, Fun & Easy. Stock up and save a bit for Burgers & Franks - $87.99. You get...
16 - "Best Burger" Ground Beef Patties

- Approximately 80/20 and the best for a great burger.
16 - Beef Frankfurters - No Nitrates, No MSG, just meat and spice!
---
Vacuum Seal Packaging.
Ground Beef Patties - 4 Total Packages (4 - 1/3 lb patties/package)
Beef Frankfurters - 4 Total 12 ounce Packages (4 - Franks/package)