Free Shipping on orders of $150.00 or more!
(applies to Ground Rate shipments only)
Limited products available for shipping. Visit one of our Dallas/Ft. Worth area stores for a larger product selection.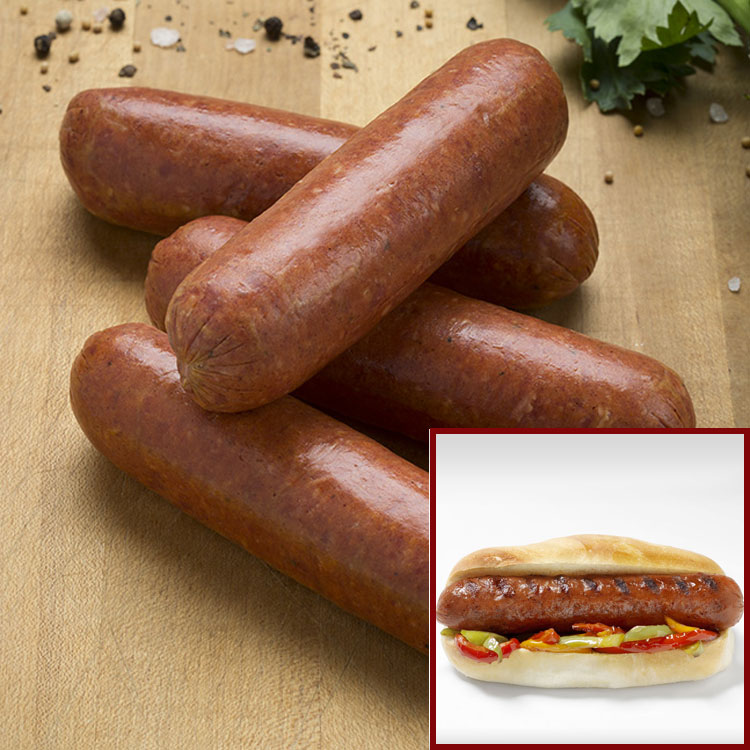 BEEF FRANKFURTERS
Our Frankfurter is made with fresh spices and our Grass Fed Beef
ONLY
. We added a hint of smoky flavor from
real hickory wood smoke
as a finishing touch. More like a Sausage than a Hot Dog – we call it a Frankfurter.
Uncured, No MSG, No Nitrates or Nitrites, No Sugar.
Fully Cooked and Ready-To-Eat
Ingredients: Burgundy Pasture Beef, Water, Sea Salt, Paprika, Garlic, Ground Celery, Black Pepper, White Pepper, Mace, Mustard.
---
4 CT - Jumbo Franks per 12 ounce package. Vacuum Seal Packaged for extended chilled or frozen storage.