Free Shipping on orders of $150.00 or more!
(applies to Ground Rate shipments only)
Limited products available for shipping. Visit one of our Dallas/Ft. Worth area stores for a larger product selection.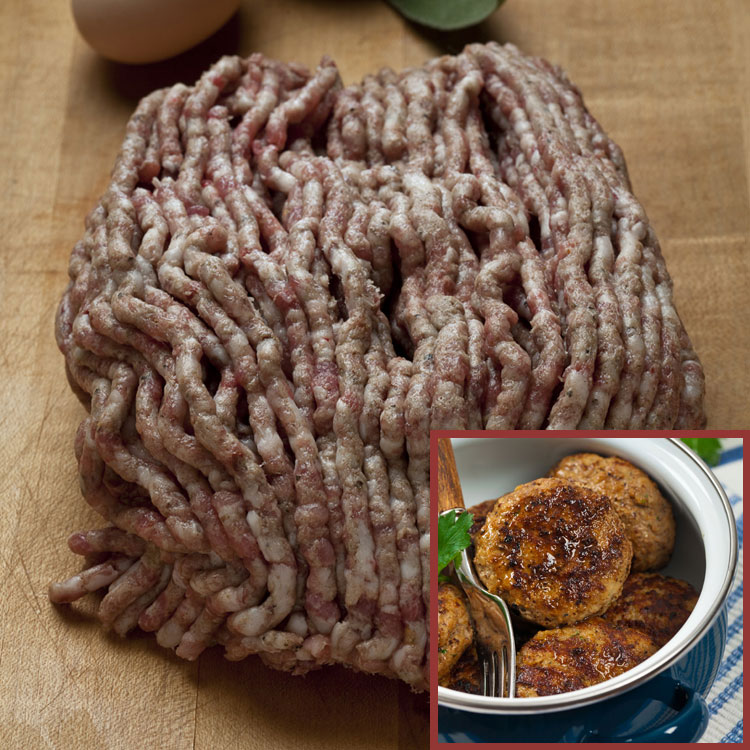 "Traditional" Pasture Raised Pork Sausage
Used "Traditionally" as a breakfast sausage - but also great in a dressing and more - this is our most popular sausage. The primary spices are Sage and Coriander. Available as a "bulk" sausage (not in a link).
No Fillers, No MSG.
Available in HOT or MILD
---
Vacuum Seal Packaged for extended Chilled or Frozen Storage.
Ingredients: Our Pasture Raised Pork, Sage, Coriander, Red Pepper Flakes, Black Pepper, Kosher Salt.