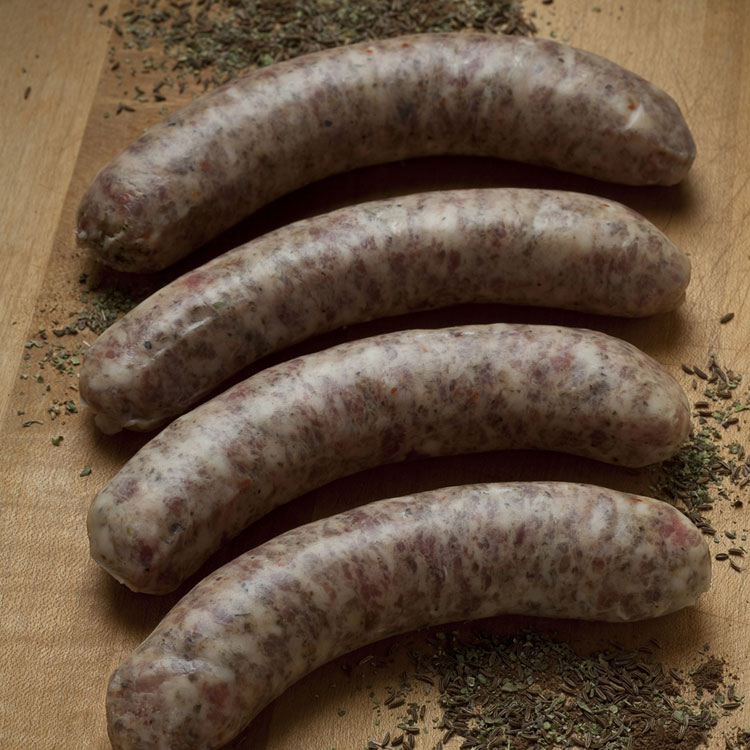 Pork Bratwurst Link Sausage
Caraway Seed, Allspice and Marjoram are the primary spices that flavor our Bratwurst Sausage. It is our mildest sausage – and a favorite with many.
---
We keep fresh spices on hand at our market – and mix up a recipe with each pork cutting. Spices, Herbs and Pasture Raised Pork Only! No fillers, MSG or any other questionable ingredients. For the links – we use a natural pork casing.
Delicious, simple, and healthy.