Free Shipping on orders of $150.00 or more!
(applies to Ground Rate shipments only)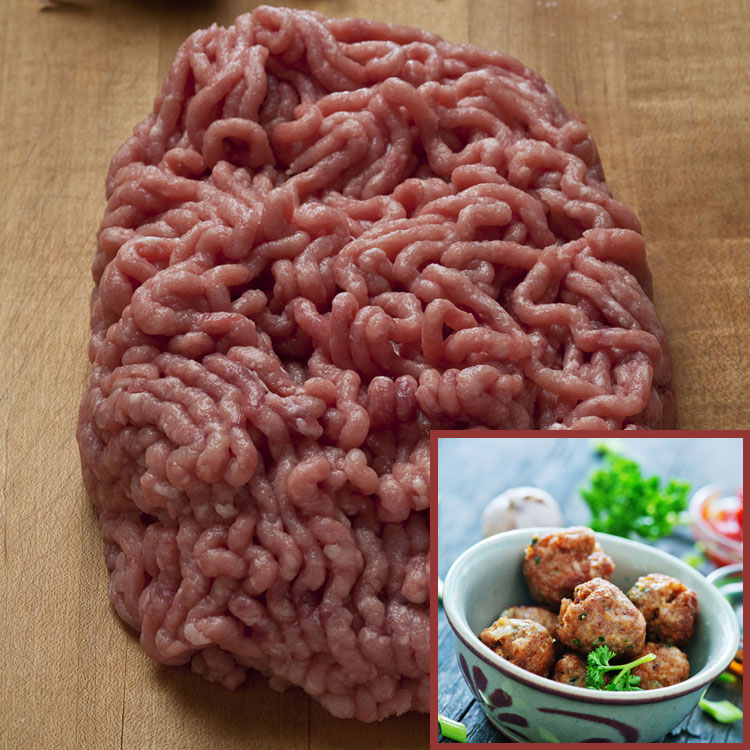 Pasture Raised Ground Pork
Our Ground pork is only from the ham – lean pork with just the right amount of fat. Approximately 85/15 in meat to fat ratio. And you will appreciate the pasture raised pork flavor!
---
Stay traditional for stir-fried rice or an Italian meatball – but it works great in any recipe. Ground Pork is good to have on hand at all times.
Freshly ground with each pork cutting. Delicious and healthy.