Free Shipping on orders of $150.00 or more!
(applies to Ground Rate shipments only)
Limited products available for shipping. Visit one of our Dallas/Ft. Worth area stores for a larger product selection.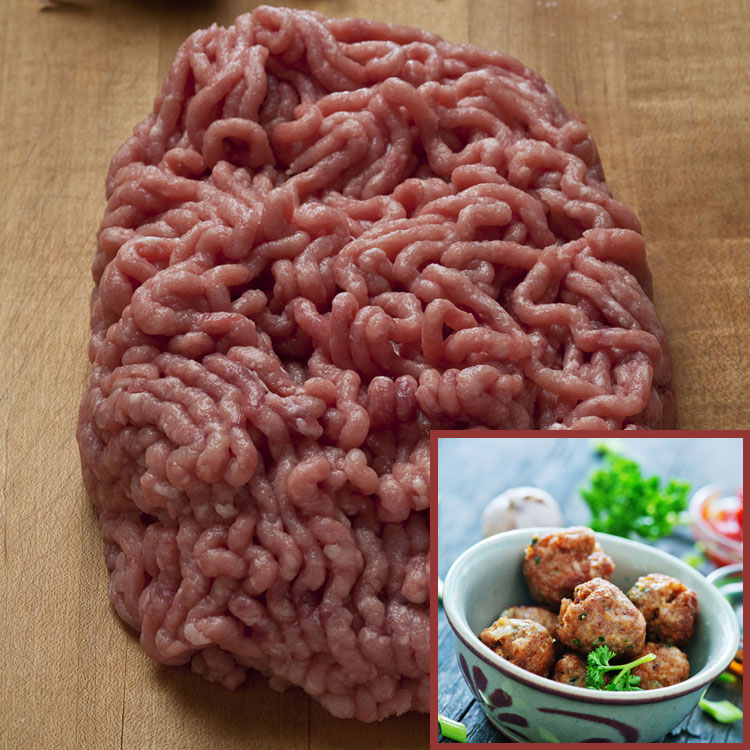 Pasture Raised GROUND PORK
If you have never had True Pasture Raised Pork - it is deliciously clean with a note of buttery pork fat. The pork of yesteryear is back!
Our Ground pork is only from the ham – lean pork with just the right amount of fat. Approximately 85/15 in meat to fat ratio. It is great used in any ground meat recipe.
Freshly ground with each pork cutting.
---
Vacuum Seal Packaged in 1 LB packages.