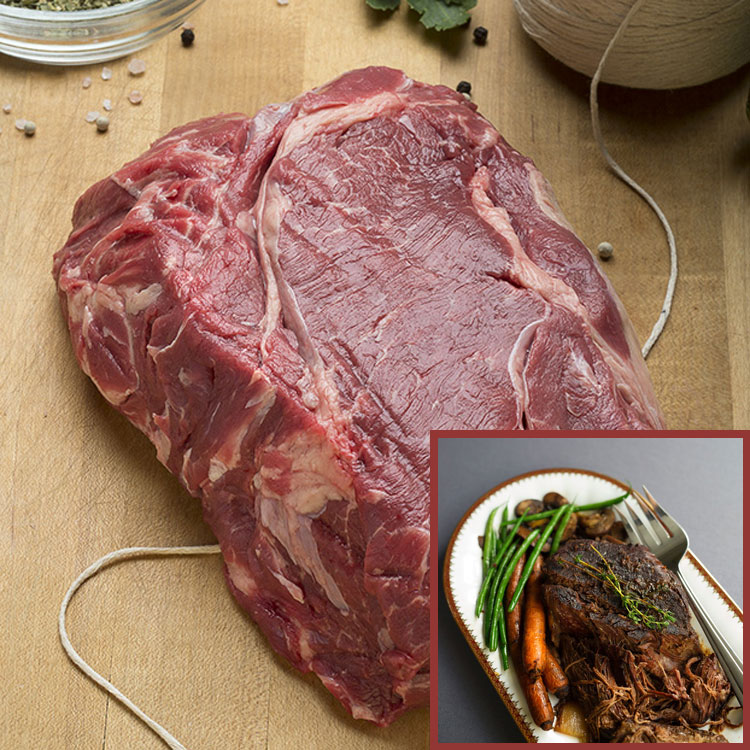 Boneless Chuck Roast
When it comes to roasts – this one is the Classic braising roast.
---
With just the right amount of meat, fat and connective – long slow cooking melts them all together and magically turns this roast juicy, tender and ultra flavorful.
Easy to prepare, slice or shred to serve. Leftovers are even better the next day.