Free Shipping on orders of $150.00 or more!
(applies to Ground Rate shipments only)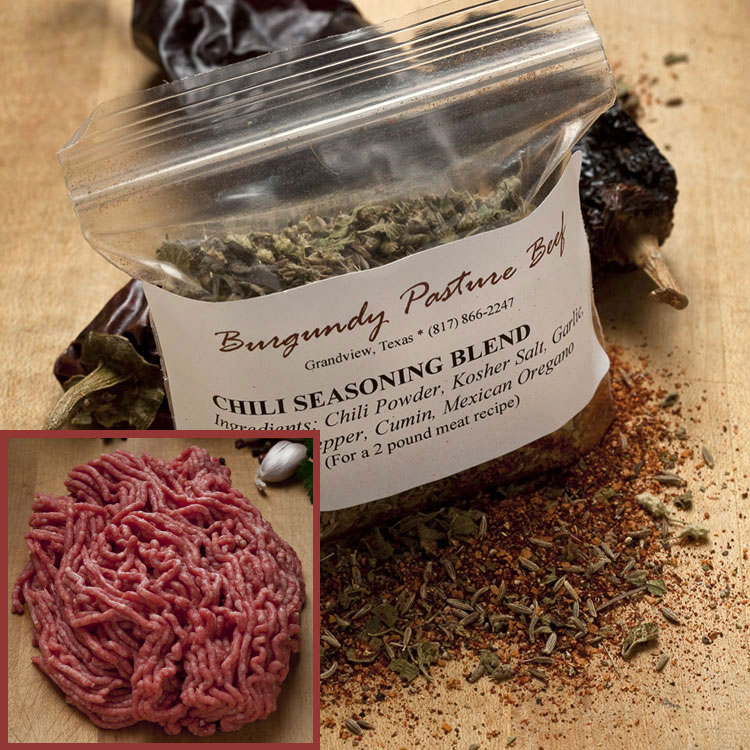 GROUND CHUCK for Chili
2 lbs of Coarsely Ground Chuck - Highly recommended for Chili's, Stews, casseroles etc. when you want a chunkier texture for your dish.
Just from the flavorful Chuck (shoulder). This ground is specifically designed for a longer, slow cook. It will have optimum flavor since it is from the Chuck - and the slow simmering will make it tender tender.
Add a package of our signature hand mixed - Chili Seasoning Blend (found under Spice Seasoning Blends)
---
Vacuum Seal Package - 2 LBS each.