Free Shipping on orders of $150.00 or more!
(applies to Ground Rate shipments only)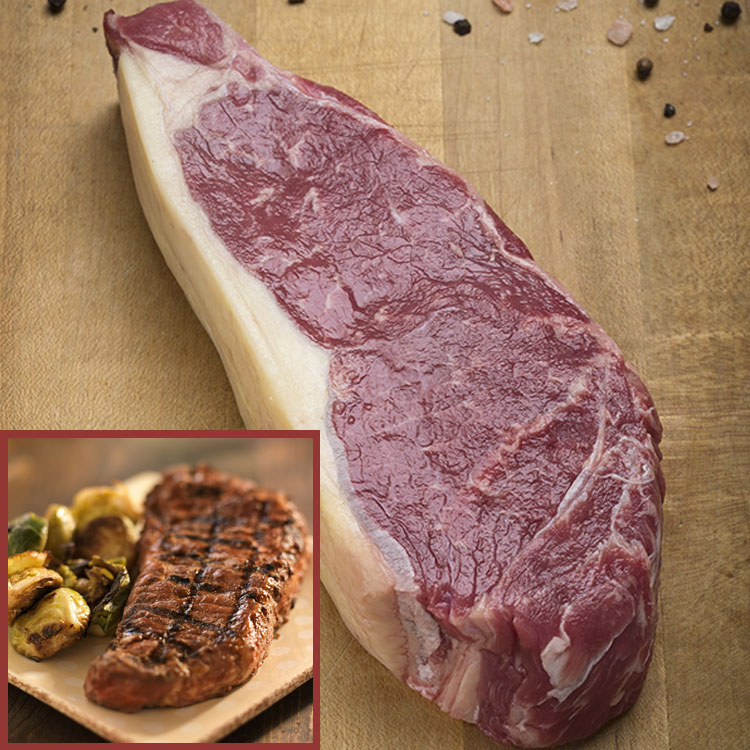 New York Strip
Also known as the Loin Strip. A premium steak great off the grill or cook top – tender and juicy. Available in 10 oz or 12 oz size.
---
The elongated shape makes it very easy to slice and portion prior to serving if desired. And just like any premium steak – it is best not to cook past medium to truly enjoy its tenderness and culinary excellence.
Dry Aged and Hand Sliced by our expert meat cutters.