Free Shipping on orders of $150.00 or more!
(applies to Ground Rate shipments only)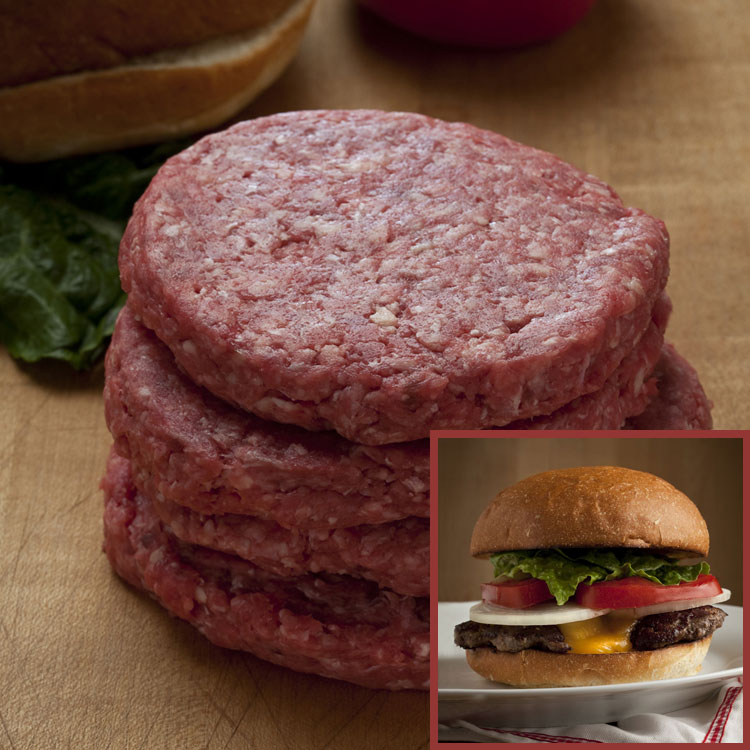 "Best Burger" Ground Beef Patties
A versatile ground beef with the right amount of fat (approximately 80/20) for the best burger.
---
What you get is beefy flavor and juicy texture. Remember that fat from grass fed animals has more of the essential and beneficial fats, including Omega 3 and CLA, missing from feedlot/grain fed beef. So enjoy.
Our ground beef is fresh ground with each cutting at our market in Grandview, TX – ensuring its quality and integrity. It will give you a whole new appreciation for what ground beef should be.
Packaging is vacuum seal for extended frozen or chilled storage in 1/3 lb Patties.