Free Shipping on orders of $150.00 or more!
(applies to Ground Rate shipments only)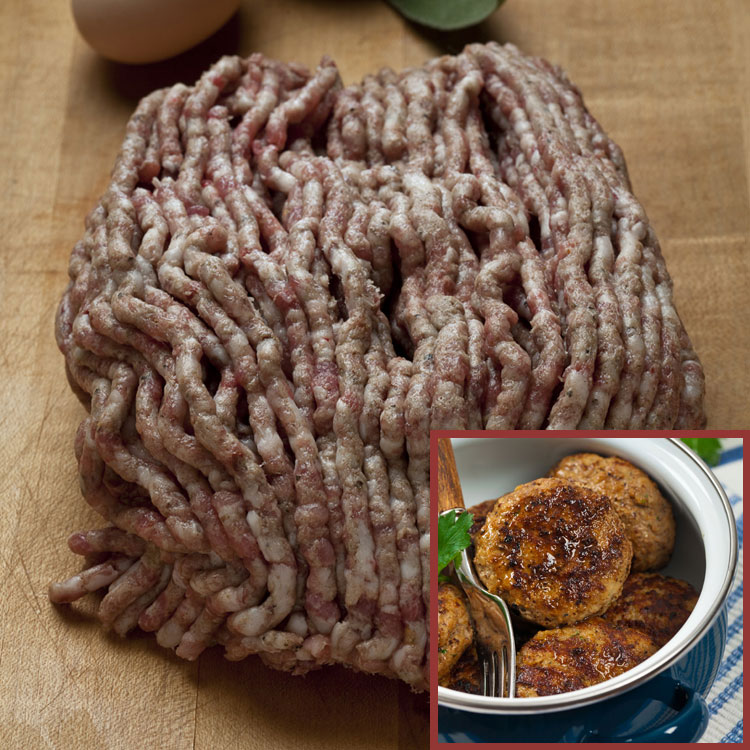 "Traditional" Pasture Raised Pork Sausage
This is a bulk sausage (no casing or links) – that is a traditional Sage & Ground Coriander recipe.
Wonderful in dressings, great for breakfast (or any time of day!), it's one of those sausages that is good to have on hand at all times. Available Hot or Mild.
---
We keep fresh spices on hand at our market – and mix up a recipe with each pork cutting. Spices, Herbs and Pork Only! No fillers, MSG or any other questionable ingredients.
Save some by purchasing 10 packages at a time.
Delicious, simple, and healthy.